it's finally friday
here is my long overdue halloween post...
ian as a woman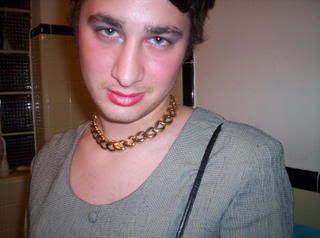 me as the devil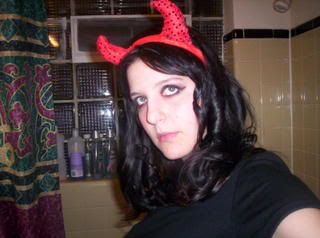 lesbian action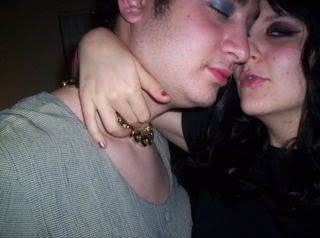 us smashing a pumpkin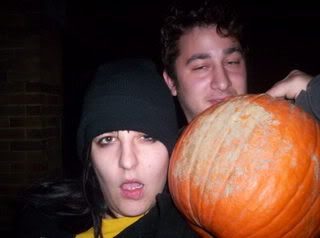 fun!
ANYWAY....here's some celeb gossip and stuff...
*
CONGRATS CARIDEE!
she won
ANTM
on wednesday, incase you
missed it
. i'm so happy that she won, she really deserved it. plus
she is gorgeous
!
*
britney spears
is the
top yahoo internet search
for the fifth time. lol @ "I probably did take my new found freedom a bit too far, anyway, thank God for Victoria Secrets' new underwear line!" at least she's aware, right? but how will she explain
this
?
*my favorite girl,
nicole richie
, is apparently
being linked
with some fag from some lame emo band. eeeeew!
*my other favorite girl,
mariska hargitay
,
signs bottles of shower gel
for her
joyful heart foundation
...so pretty! if only celebrites could be more like her
*
courtney love and frances bean
backstage at the
billboard music awards
. like mother like daughter!
*kate moss' crazy ass boyfriend,
pete doherty
, may have been involved with a man
falling to his death
.
he was probably high
.
he needs to go
asap. yuck!
*dakota fanning has a
precious photo shoot
in
vaniety fair
*zooey deschanel is
super cute
in
dazed & confused
, a magazine in london
*picture of beyonce's obvious
weave
, haha!
*the
victoria's secret fashion show
was on tuesday, and it was smoking hot! some of my favorite pieces:
very very nice!
and finally, just for shits and giggles,
deer gets revenge
on hunter! yey!
gotta "work" now. bye.